Enquiries
---
Want to know more? We want to hear from you - get in touch!
Jobs @ Rigr ai
---
Rigr AI - fully remote! - is currently in a "build all the things" phase. Just now, our priority is adding experience in UI development.
(Mostly) Frontend Developer
Rigr AI is looking for an engineer with significant experience of developing user interfaces for web applications. The successful candidate will play a key role in taking an early-stage product prototype to launch - and beyond. Since this is a new product, feedback from prospective users will be extremely important - so you'll need to enjoy doing user interviews and user testing.
A fully-remote company, our greatest strength is that we combine our strengths - if you hit a barrier, your colleagues will leap to your assistance, and vice versa.
Essential:
Practical experience with React or React Native and redux & at least 1 other popular dynamic web technology (such as Angular or Vue),Html, CSS, ideally with work on commercial projects that can be reviewed or with a sizable body of work on Github. Show us that portofolio!
Experience interfacing with Django backends or hosted backend apps, and writing REST APIs.
Python-literate - you don't need to be a wizard, but our backend is in Python, so are many other tools. You can learn on the job, but it'll help a lot if you don't have to start from zero.
Demonstrated ability to develop projects from a very early stage and alter them over time, especially as a key developer with many responsibilities on a small project.
Good social skills paired with good written and excellent verbal communication skills, since eliciting user feedback from the target domain is a key part of the job - will strangers pour their hearts out to you in relation to key business problems they face?
Knowledge of version control tools eg GitHub
(Very) Nice-to-Have:
Experience in mobile app development / adapting a product for different form factors. Ideally, our product will maintain "feature parity" across desktop and mobile.
Experience fully constructing Django backends, rather than just interfacing with them.
Some UX design experience - can you prototype and explain interface ideas in a tool like Figma or Sketch?
If you have a some interest in NLP in particular, search and retrieval, or some kind of affinity for AI/machine learning, that will come in very handy.
This seems like a good time to talk about our company values: safety comes first. Obviously, all our code & processes are amazing but if they weren't, anyone at Rigr AI should feel comfortable pointing that out. Building better means being able to give and receive clear and direct feedback, which is only going to happen if we all feel happy and safe.
Interested in getting in touch? We try to be a "show, don't tell" kind of company, so while we'll definitely read your CV, we would really love to read GitHub, code >> credentials. Write to us! jobs@rigr.ai!.
What's with the name?
---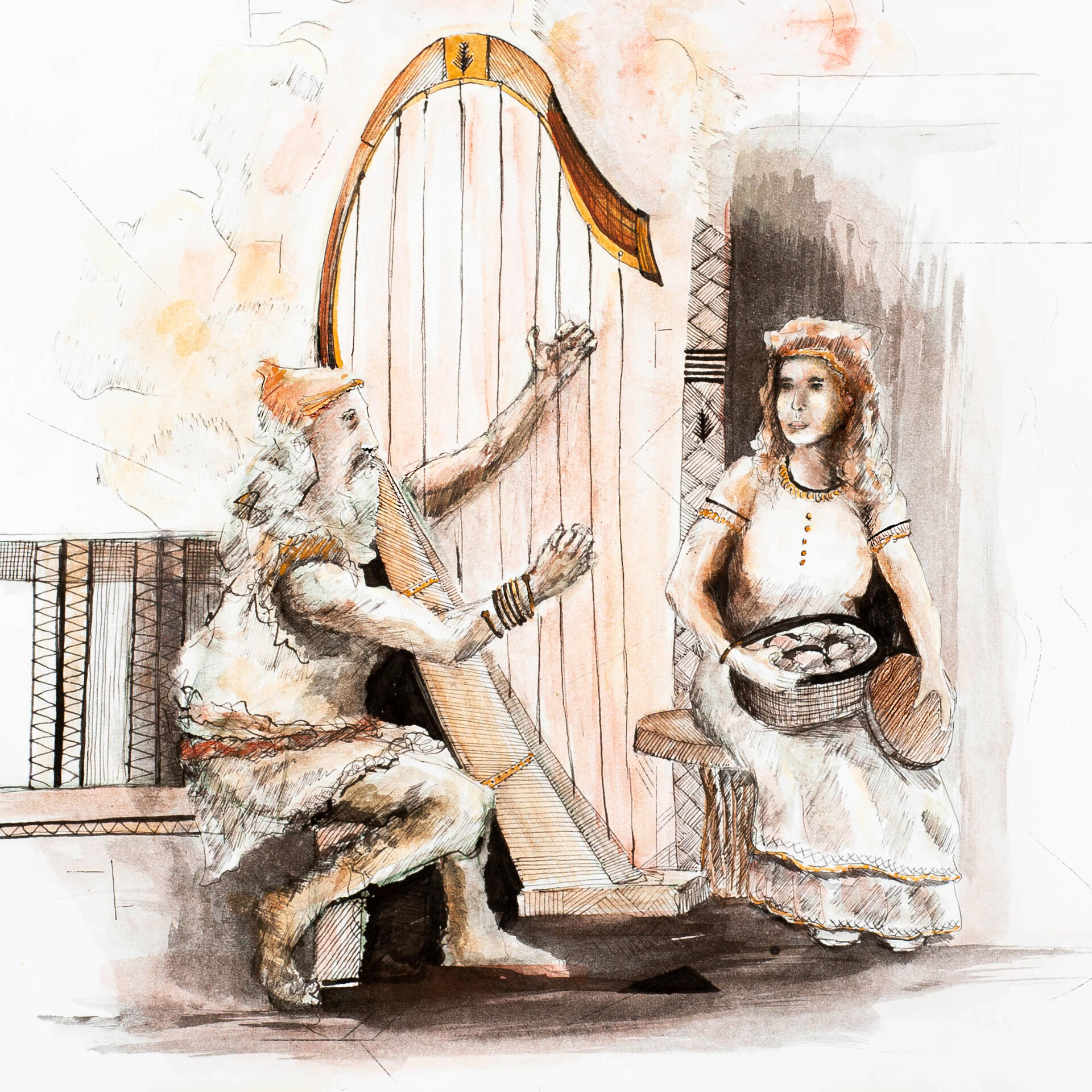 Q. What's with the name?
A. Very tight vowel budget.
Q. Seriously?
A. You've probably heard of Heimdall - famously reliable guy, guards Asgard for Odin, making sure no naughty mortals (or Ice Giants) are sneaking over the rainbow bridge. Can hear the grass grow, will do his bit at Ragnarrok.
Q. Yes, but what does this have to do with your name?
A. When Heimdall's Viking adherents took their culture to our Celtic shores, he was rebranded for the local market - as Rigr. Luckily for us, they let their domain name registration lapse post-Christianisation.
---
Further Reading
We like to write! Blogs, papers, shopping lists - check us out.
---
Acknowledgments

We gratefully acknowledge the support of the Local Enterprise Office for North Cork and of the Europen Union Regional Development Fund, who have been extremely supportive, supplying advice, expert mentors, and grant funding to help us establish this business.